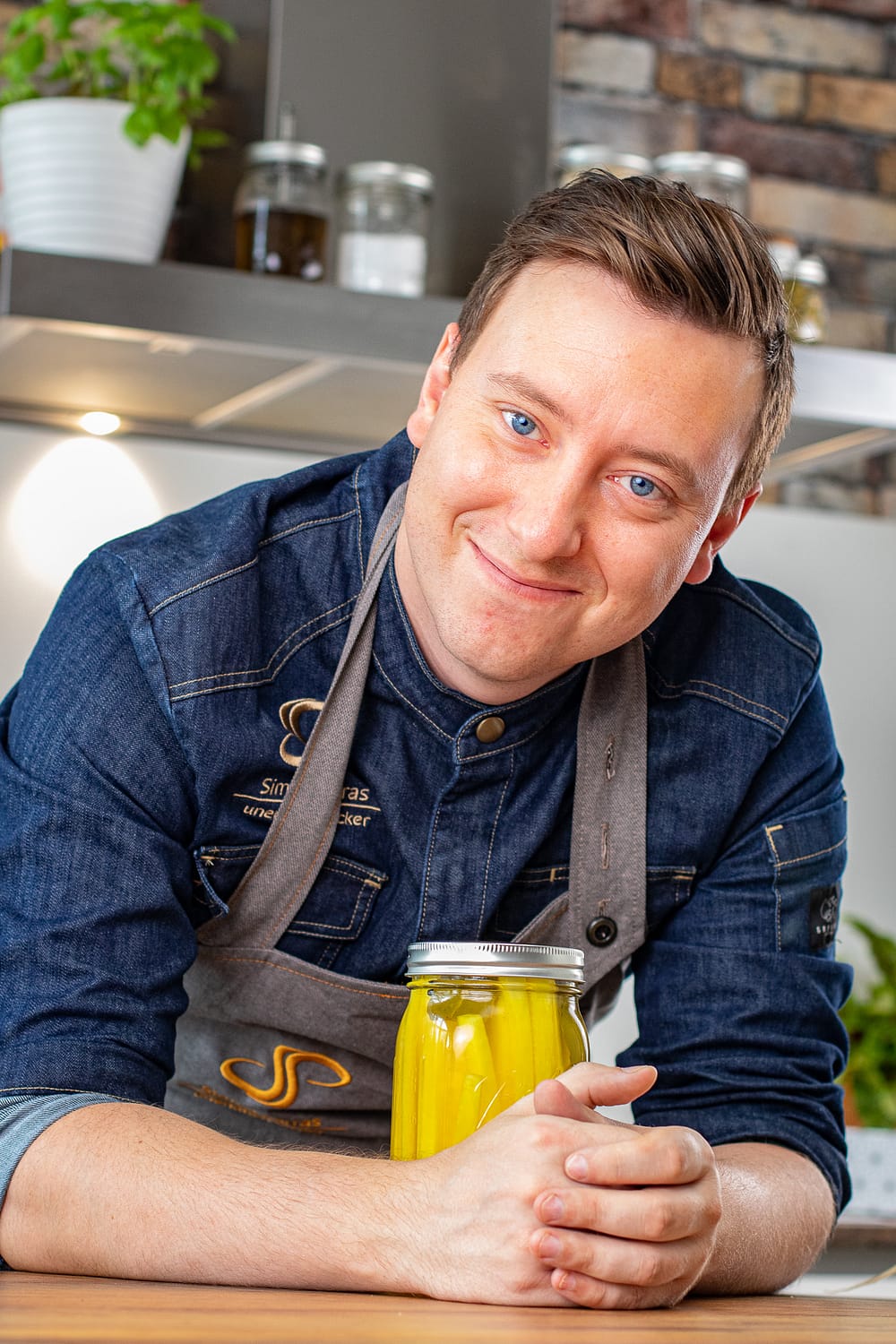 I am Simon, Private chef of my little family, Connoisseurs and ... well, that already clarifies the most important points :).
Um mich selbst zu beschreiben,
hat es schon ein paar Minuten gekostet,
um dann erschrocken festzustellen……
I am just ME 🙂
To be honest, I am probably the type who uses tweezers to place fresh herbs on the dish, but also the type who kneads the homemade bread dough with both hands up to the elbows.
Warum ich hier bin,
mir zusätzlich zu meinem eigentlich Job noch mehr Arbeit mache?
It is the love for food, the good products and the desire to share these great things with you and as many people as possible.
What could be better than as to sit with friends and acquaintances at a large table and enjoy all the goodies that we cooked together over a glass of wine? Nothing !
Start the most bizarre path with me through my head and experience what it means to be a little "crazy" when it comes to food.